Bangkok lives up to its reputation as an exotic travel spot in Southern Asia. From bustling markets up to finger-licking street food, it's no doubt the city has so much to offer. However, traveling on a business trip, you may lack ample time to savor those fun moments. How about you organize your trip to accommodate some exciting activities? Check out tips to plan a successful yet fun business trip in Bangkok.
1. Travel arrangements-plan early
There's a wide selection of travel information online. Take advantage of this to plan your trip rightly. Although this can be stressful and time-consuming, it takes some knowledge to make things right. First of all, familiarize yourself with your company's travel policy. Research on the top airlines to Bangkok, and you'll likely bump into Cathay Pacific. And yes! You can easily book your flight from London or other parts of the globe on their website. Do this in advance, and choose the most convenient flight time. By so doing, you allow yourself time to rest and prepare for your meeting upon arrival.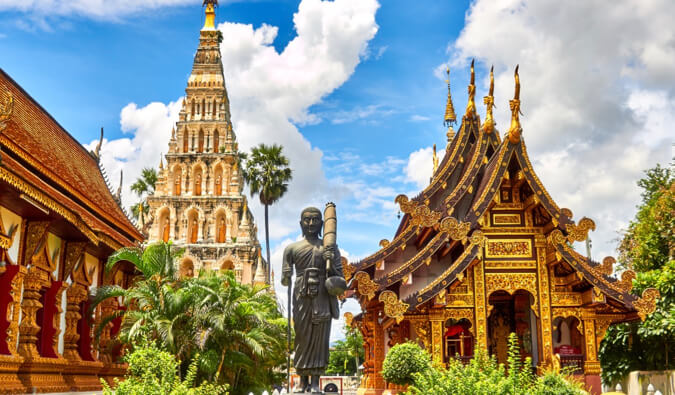 2. Plan for your accommodation
You don't want to reach your destination and get stranded. Research thoroughly and choose a comfortable hotel for your stay. If your meeting is held at one meeting place, consider a nearby hotel. But, don't be swayed by far-away luxurious alternatives. Think of the distance from the airport to the hotel to make an informed choice.
What about the amenities? These are also worth considering. For instance, some hotels serve breakfast late, which may be inconvenient. As a business traveler, you might want to work on some tasks in the evening, and free Wi-Fi will come in handy. Consider other factors like room service and enough power points for charging your tech devices.
Lastly, check out your company's policies on accommodation for any preferred hotels. Compare the cost and plan for the days that you'll be there. Some employers stipulate a maximum charge, so be sure to check that too.
3. Create an itinerary
Your itinerary determines the success of your trip. Utilize it to stay in control of all your travel details like transport, reservations, and those who you'll be meeting. Allow time for buys traffic, delayed meetings, and relaxation. Consider online apps that can sync your itinerary with work calendars. They ensure efficiency and communication with colleagues and are great tools for first-time travelers.
4. Research about Bangkok
It can be uncomfortable traveling to an unfamiliar place. The best way to ease the tension is through research. Gather some details about your destination, including security, local cuisine, political situation, and more. For instance, some cities are notorious for pickpockets, and you have to exercise caution with your belongings. Research on the local language, and learn basic phrases like greetings, thank you, and welcome.
5. Have the documents ready
You require a passport, visa, and flight tickets to travel to Bangkok. Although not all counties demand a visa, you need one to travel to Thailand. Get it from any Thai diplomatic mission, and always carry a photo ID showing that your name matches the visa details. Also, stay up-to-date with the Thailand travel vaccinations. These include tetanus, polio, measles, and diphtheria, and all the documents for the same.
6. Pack some tech gadgets
You're going to a business meeting, and you want to stay productive. Pack your laptop, tablet, camera, and mobile phone. Carry along the chargers and adapters too. With these, it will be easier to work on business reports in the evenings, make calls, and capture some photos for keeps.
7. Prepare for the meeting.
Set some goals and plan on what you want to achieve for the business meeting. Do you plan to make new contacts from your meeting, or like to learn about your competitors? Think of how to accomplish this in advance. Moreover, inquire about the dress code and pack the right weather-appropriate outfits. If you'll be making a business presentation, prepare thoroughly, and carry all the required equipment.
8. Take advantage of your free time-Explore!
I presume you won't be tied up in meetings the entire day. Why not inject some fun and repose into your travel schedule? Here are ideas to help you make the most out of your free time.
Traveling is more fun when shared with friends and colleagues. Invite your colleagues and explore the city as a group. Plan for a guided tour and share the cost. These are great options for anyone with limited time and will work to your advantage.
Search for the top tourist magnets in the city and have some fun. Consider visiting adjacent places to make the most out of the limited time. Some exciting places to visit are; the Grand Palace, Wat Pho, the Giant Swing, Chatuchak Market, and Lumpini Park.
Visit the local eateries in the city and experience the local cuisines. Try their local favorites and flavored dishes. Savor a meal with the locals and, if possible, get the recipes. Who knows? You may want to try this back at home.
Want to leave Bangkok with nothing to show for it? I believe you don't. Visit the bustling markets and shopping malls, and pick a thing or two. Hoping you left some space in your suitcase- keep checking the storefronts for items that might draw your attention. Shop for yourself and your loved ones, but check the total weight of your luggage.
Extend your stay with- with family, of course!
Bangkok is a family-friendly destination, and you don't want to leave your loved ones behind. Travel with your family and stay for a few more days after your meeting. Have them move around as you attend your meeting, and join them once done.
The bottom line
Whether going for a business meeting or holiday, plan and have all the documents ready. To make the most out of your business trip in Bangkok, arrange for other amusing activities in the evenings and enjoy the limited time. Remember to pack your best camera. You'll be fascinated by the enchanting scenery, and photos will make great memories days after your trip.